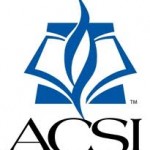 The Association of Christian Schools International(ASCI), is a worldwide accreditation and support agency for Christian Schools.
Bal Perazim Academy has been given the distinction of being a member school since 2008.

The National Association of Private and Home Schools is " an administrative support organization designed to provide quality support services to administrators, teachers,students and parents of private schools and home schools."
Bal Perazim Christian Academy has been a member of NAPHS since 2008.

Bal Perazim Christian Academy is recognized by the North Carolina Department of Non-Public Instruction. We have operated as such since our inception in 2007.